I've been tweaking how my SQL Developer application looks and feels for a long time.
Someone saw my desktop and wanted to know how to make theirs look like mine, hence this post.
I realize beauty in in the eye of the beholder, but if you behold what I behold, then here's how to get there.
I recently came across this Scheme on GitHub, and have been using it for a few months now.
It's a port from a popular theme in Eclipse, and it's pretty much good, out of the box.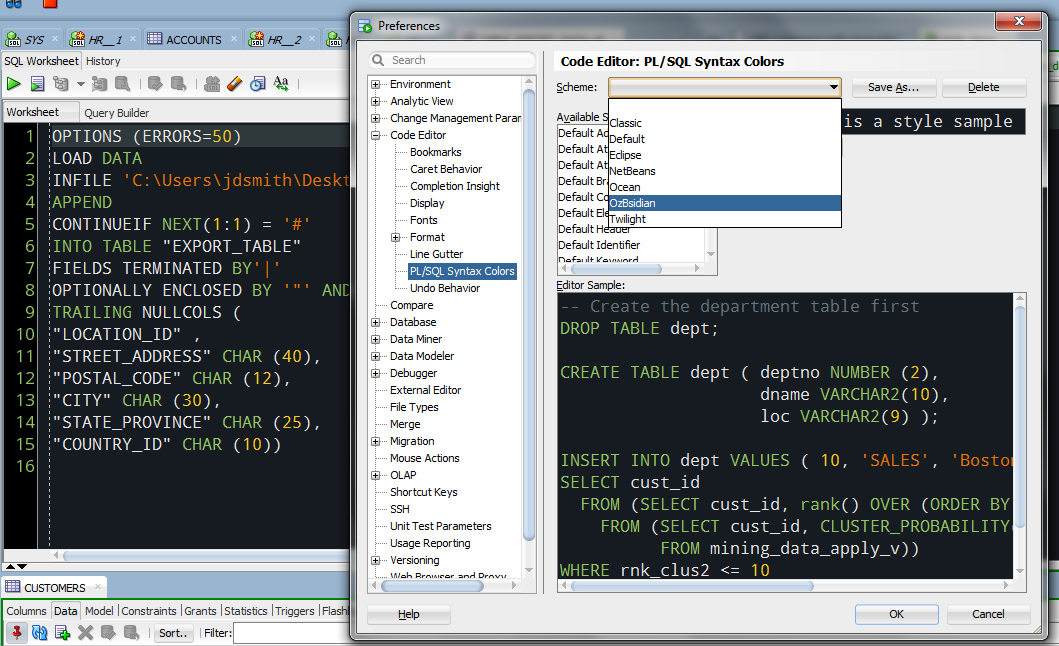 I have made a few additional tweaks though.
Highlighted text was hard to spot, so I changed the background color.
Now this looks better, I can actually read the text that's been selected.
The Cursor
Seeing the cursor on the black screen was hard, so I changed that too.
Next, the Gutter
Assuming you have line numbers, ON.
And now, our finished product.
P.S. Don't Forget the Fonts!
I'm using one developed for the Android platform.