Apparently SQL Developer doesn't look super awesome on some Windows high-resolution displays (Macs are apparently A-OK!) 4 and 5k monitors. But that's OK – it's fixed in Java 9, and that appears to work just fine with SQL Developer v17.2.
But another question came up – how can I make SQL Developer look…different?
There isn't an overall theme for all the parts of the app? I really want everything changed (connections and reports).

— PIONTΞKDD (@piontekdd) August 9, 2017
Well, the easiest way is to look at your OS Theme settings.
On Windows 10, that would be something like this.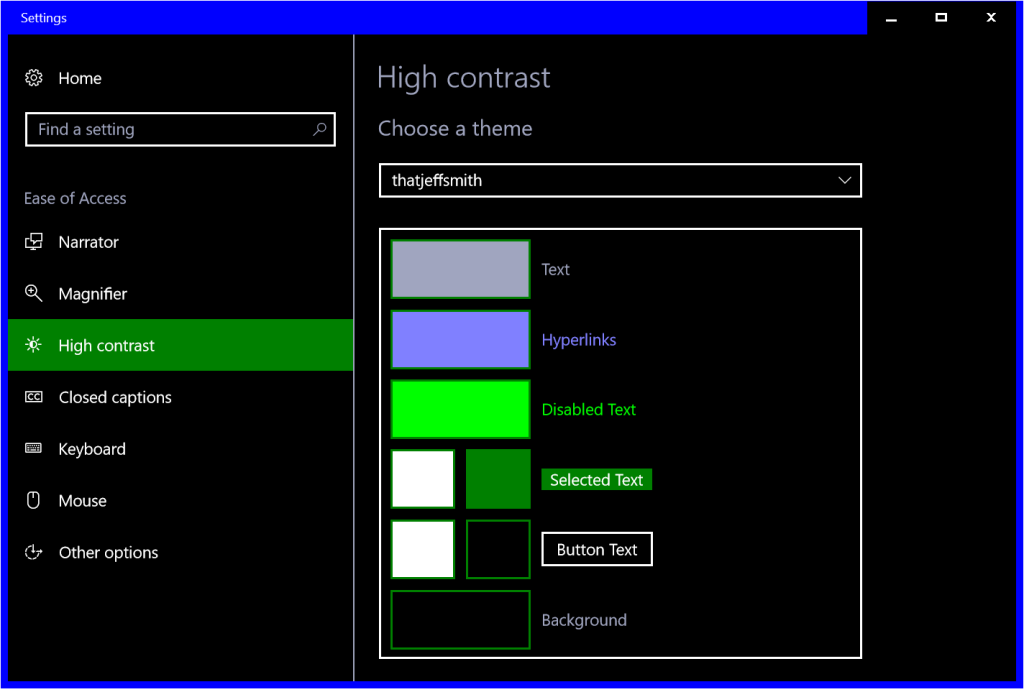 Pick something you like…a LOT.
OK, let's see how this looks.
This won't happen by default. You'll have to:
Go into preferences, and change the Look and Feel from 'Oracle' to whatever your OS is
Restart SQL Developer
Play around with your OS setting to find something you like/li>
I'd show you how this works on a Mac, but I don't have a Mac anymore. Same key concept, change your look and feel to OS X. Then configure your Mac as appropriate.
Other Benefits
Apart from being able to control exactly how your application will look, you're ALSO telling Java that it can rely on the OS to take care of this. If you're going to use the Oracle Look and Feel, then that will 'cost a bit extra' – or in other words, it might take more resources to run. If your machine is already a bit slow, this won't help matters any.
And if you have a hi-res display, you'll definitely want to use the native look and feel…and run Java 9 JDK on Windows.