The team just got back from another Oracle User Group Conference, or I should say THE conference.
I know most of you don't get to go to conferences. Or have nice computers. Or use foreign keys. Or have nice things.
BUT.
One thing you do get to have today, is the same popular Oracle SQL Developer features demonstrated to you, right now.
These are things that people ask me to demonstrate to them, the most.
And if you see me at a conference or anywhere else I might have my work computer, I'll be happy to show it to you live.
SHOW ME THE DEBUGGER! Please.
Screenshots are fine, but here's a 2 minute video. No voice, just text annotations.
What's New?
This changes every conference, but for now, here's a couple of things to check out.
View – DBA – Database Status – Instance Viewer
SQLcl: using the new 'repeat' command to tail the alert log over a given time frame.
Show me how to reverse engineer a database to a data model.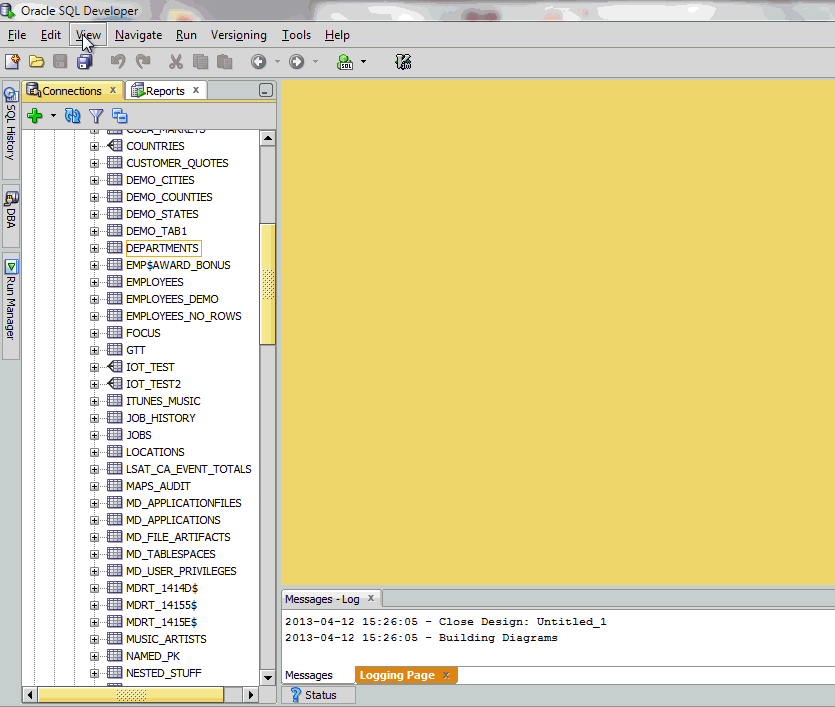 If you want to see more…
Come to the next conference.
In 2016, looks like possibly we'll be at:
RMOUG, Denver February
Hotsos, Dallas March
DC/NOVA, March
GLOC, Cleveland May
KScope, Chicago June