It's been 177 days since our last release – version 19.4 at the end of December, 2019! Obviously, much has happened since then.
The astute amongst you would have noticed there WAS NOT a version 20.1 release. This was a conscious decision on our part to hit 'pause' vs bragging about 20.1 in the middle of a global pandemic.
However, there are bug fixes that we need to get into your hands, and our developers have never stopped working on new features, so we ARE releasing version 20.2, TODAY.
Download Links
What you're getting, high level
SQL Developer
Probably the biggest thing coming down for version 20.2 is a more flexible PL/SQL Debugger.
This just makes a secondary jdbc (or sqlnet) connection to the database to run the debug over, vs JSQP which has the Database itself reach out and open a connection to your client. So no firewall and ACL rules to define. You can imagine this would also be MUCH easier to navigate in a world where your database is running in the Cloud.
Another small, but useful feature – finding stuff in your plans.
I don't want to undersell the BORING stuff. There's also about 100 bug fixes.
Data Modeler
I don't have much to say here, although there are also a ton of bug fixes and feature tweaks. I'll be talking about this more later this Summer.
SQLcl
LOADS of great stuff here. Keyword being 'load.'
If you like the 'load' command, you'll now have the ability to configure exactly HOW the data is being loaded via two new SET commands.
SET LOAD & SET LOADFORMAT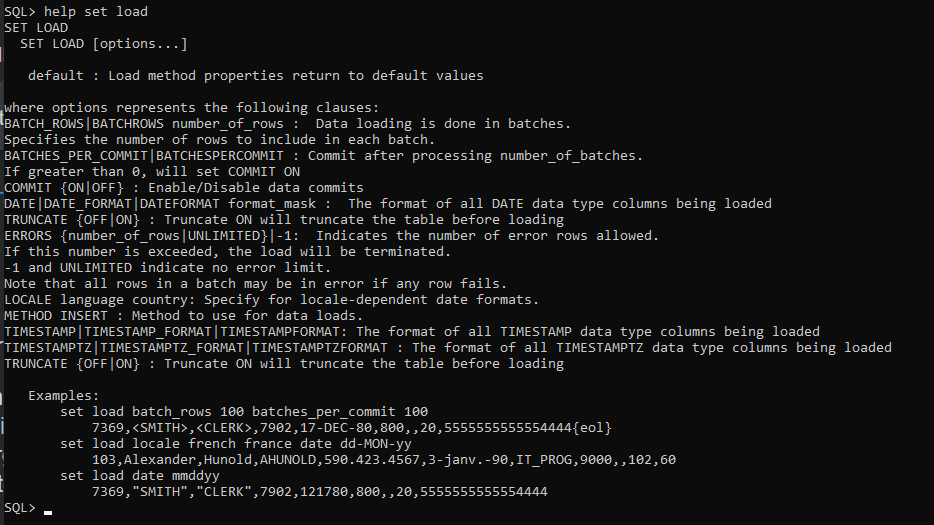 Liquibase
Our automated change management feature has huge changes as well for version 20.2. You get support for generating HTML docs, doing DIFFs, and also seeing what SQL will run on a rollback via the rollbacksql command.
Here's a DIFF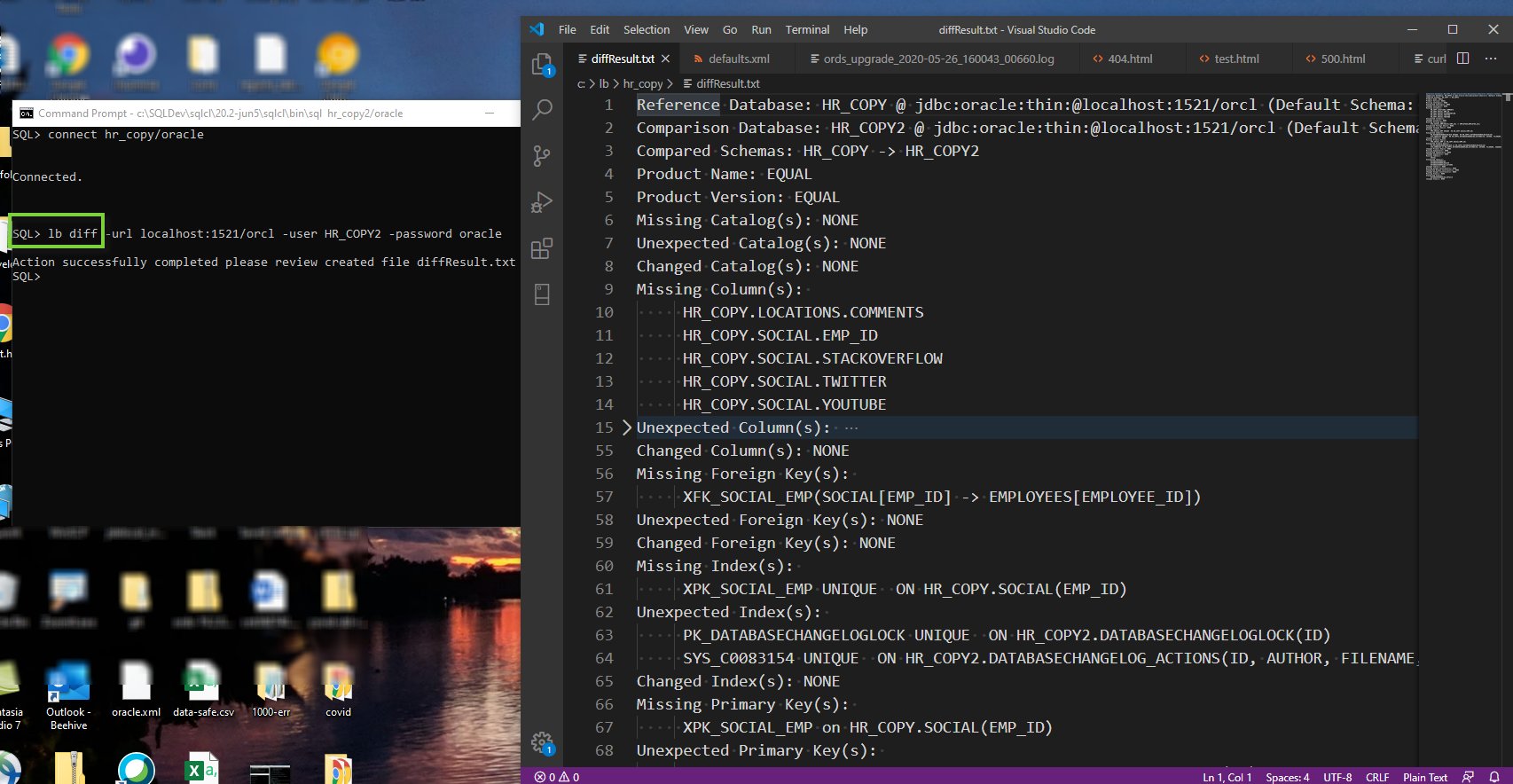 A note on SQLFORMAT…
ANSICONSOLE or 'pretty printing' of SQL Results is now the default.
If you don't like this, or MUST HAVE SQL*Plus style reporting, then you'll want to SET SQLFORMAT to null in your login.sql.
What about ORDS?
ORDS and SQL Developer Web version 20.2 will be available shortly. Just a few more tires to kick.