I've talked about the Cart a few times. It's interesting to describe what the Cart is for, because it can be used or so many different things. But in general, it allows you do perform a set of operations against a collection of database objects.
In this case I'm going to show you how to export several views and tables to an Excel file.
And the rest of this blog post will be done using just pictures – it's that easy.
Note: I'm using version 17.4 in this example.
Step 1: Open the Cart
Step 2: Add your objects
Step 3: Tell us what you want
Step 4: Export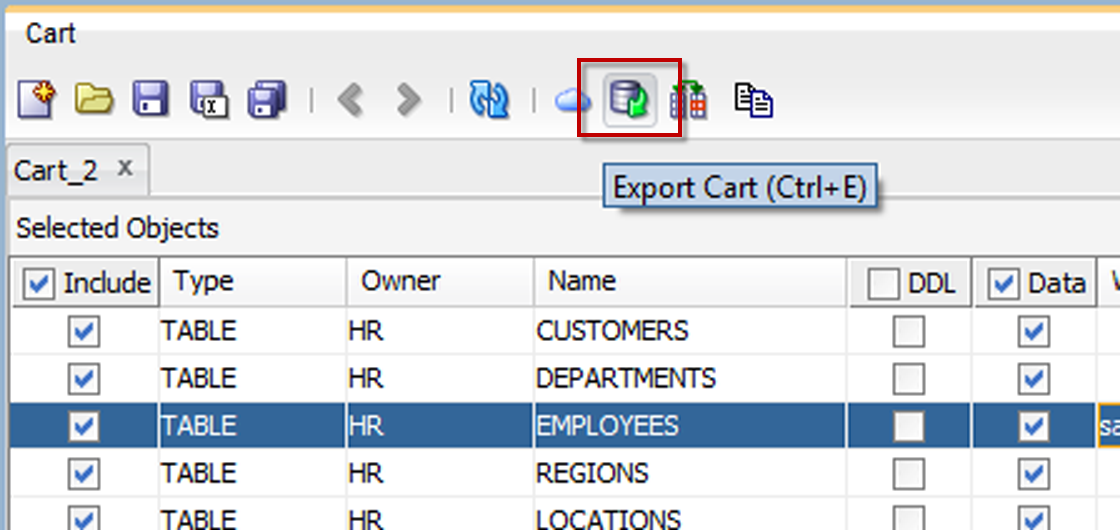 Step 5: Set your export options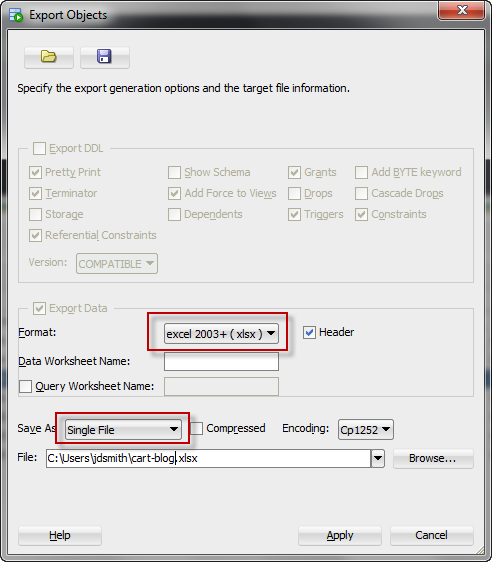 Step 6: Open the Excel file