So version v4.2 has been out for Early Adopter testing and feedback since September.
We're still doing work on those new features and improvments, and will also be adding additional features and tweaks in a 2nd Early Adopter update, stay tuned.
We're of course also fixing bugs!
You still have time to make a positive impact on v4.2 – so please share your 2 or even 3 cents.
Based on feedback, some tweaks to look forward too…
More/Better Plans
More stuff coming here, stay tuned.
Complete Real Time SQL Monitoring Reports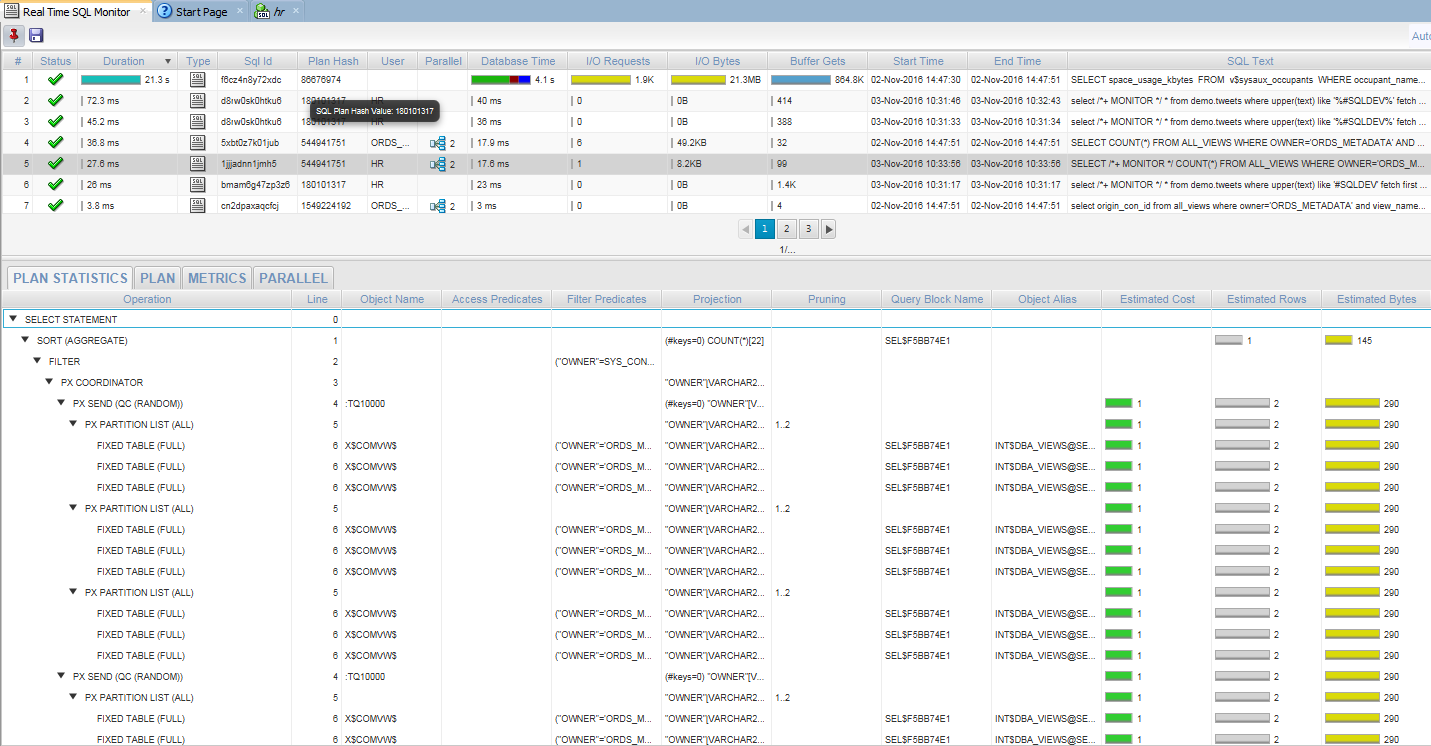 Formatting Stuff
We've implemented TONS of formatter bug fixes, and tweaked the preferences to give you what you're asking for. Please, please, please keep sharing your code samples and bugs.
Code Outlines
Navigating AND understanding your SQL and PL/SQL code blocks should get even easier.
'Classic' Mode…
'Advanced' Mode…
And of course more stuff…
More and better features, EASIER access to the Oracle Cloud – stay tuned!