We already have some pretty Spartan toolbars. We aim for fewer buttons, not less.
But maybe you want to go SUPER Spartan. Even fewer buttons!
Yeah, you can do that.
View > Show Toolbars > Customize Main Toolbar > Customize
I'm going to take a few things off the main editor and data modeler toolbars.
Now you'll get a popup window. Simply grab the button you don't want anymore, and drag it onto the popup.
You can also customize the Debugger toolbar, just start a debug session first. Then drag buttons off the toolbar or re-order them.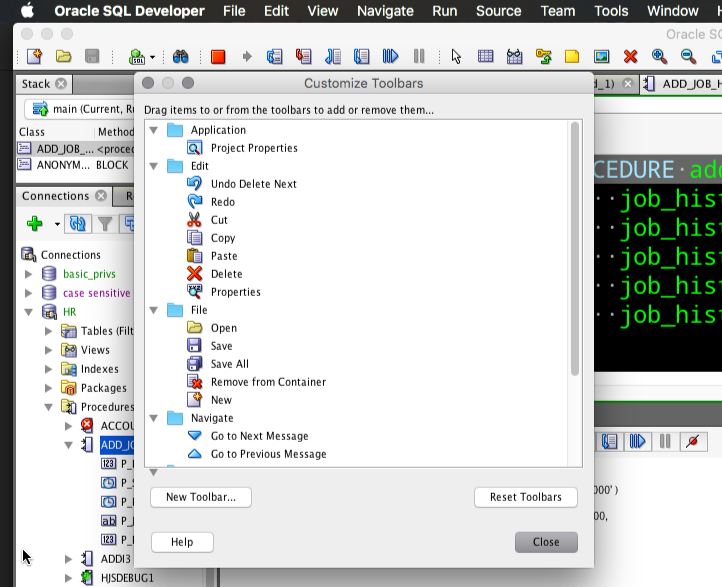 If you've made a horrible mistake, you can always reset your toolbars.