We try to make comparing things easy to do. When you're troubleshooting, you frequently need to know why A isn't quite like B.
So let's look at a few scenarios.
Execution Plans or Autotrace Runs
Run a plan or autotrace. Pin it. Run another. Right-click on one, and compare with the other. Voila.
Looking at Objects, Side By Side
So what's the difference between those two hockey stat tables?
Open a table. Pin it. Open the second table. Pin it. Right click on the 2nd table editor tab, and say 'New Document Tab Group.'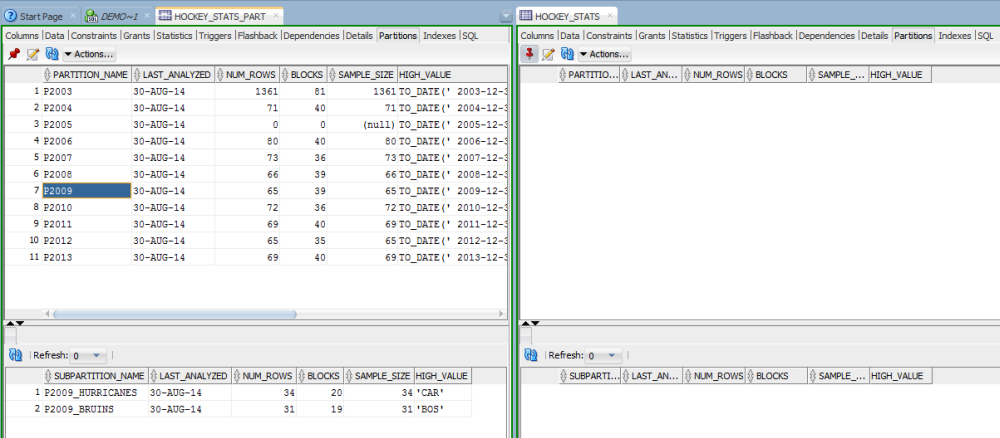 Show me table definitions, or any OTHER object.
Tools > Database Diff. Pick A, Pick B, select the object or objects you want compared.
But I want to compare programs or queries!
Open program or query 1. File > Compare with. Bingo.
Need more help or detailed instructions?
I have detailed posts on how to do all of these compares in SQL Developer. Just use the search panel on your right to find what you're looking for.
Bonus: Comparing Data Models!
Yeah, we can do that too.
You can even compare the diagrams – you'll see how the coordinate system mapping points are different…just in case that's really important to you.