Remember back when Corel first released WordPerfect? Remember how it had like a bazillion keyboard shortcuts, and you needed help remembering them all?
No? You probably also don't remember a world sans e-mail and smart phones either. Oh well.
Anyways, we have lots of keyboard shortcuts in SQL Developer and a few in SQLcl.
You might need help remembering them.
Cue the 'nerd stick.'
Or at least that's what I've always called these.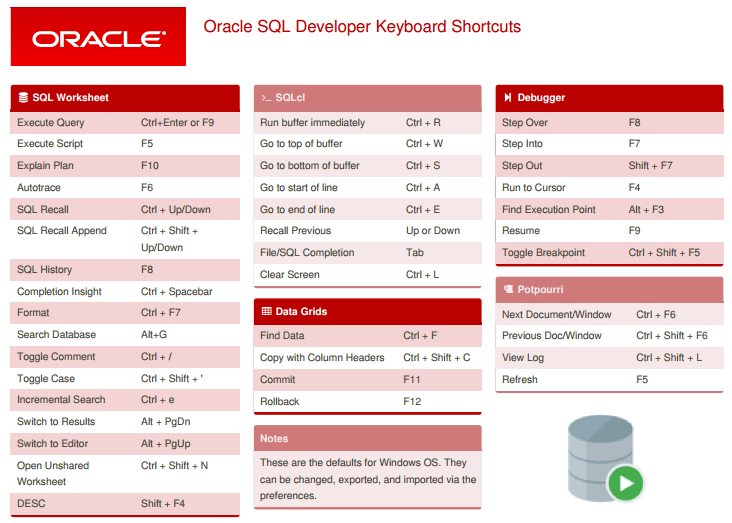 Maybe I'll turn this into a sticker or something more tangible (click here for a PDF version)….
Also, I talk about shortcuts in general here.
Have a Mac?
Because of the weird relationship Apple has with the Function keys on their keyboards, I'm not sure how many Mac users LIVE on their keyboards like Windows users do.
Out of the box, many of the keyboard shortcuts are less than ideal. I did take a few moments to publish a Mac version of the keyboard shortcuts 'cheat sheet' though. And remember, you can always change these up to meet your needs.