'Make the editor work like Sublime Text or Crimson!'
So goes the several dozen requests I get each year.
Well, in version 4.1, we've got something I think you'll like. It's a bit different than column text edit modes – but it allows for the same idea, and it's even more powerful…I think.
You can set the multi-cursor 'hot key' in the preferences: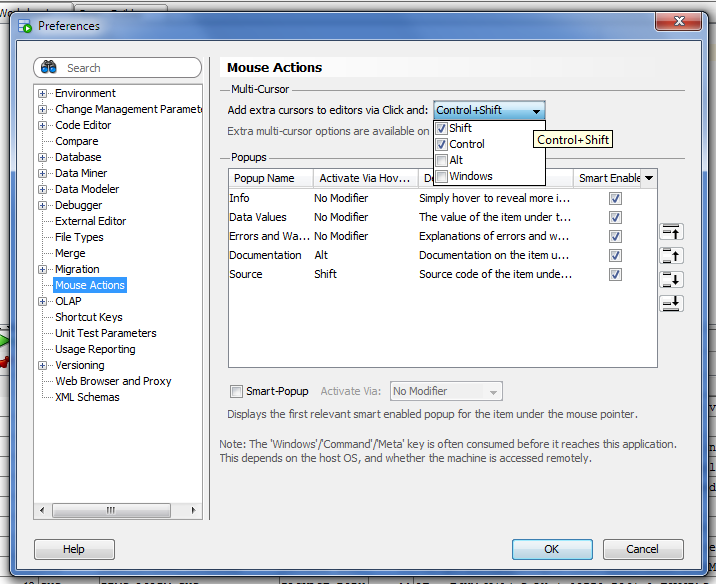 You like?
@thatjeffsmith Does it count as "lifeless geek" if I find this mind-blowingly awesome?

— Christian Berg (@Nephentur) December 11, 2014