So you just got your brand new machine at work. Party time, excellent*!
And, your friendly neighborhood IT guy even moved over all of your softwares, including SQL Developer.
But when you go to use it, none of your connections are there.
Or maybe the connections are there, but the connection passwords ARE not.
And really, who has the discipline to have 300 different passwords for all of the databases memorized and ready to recall at a moment's notice? I thought so.
So, without further ado, here's how to move those connections WITH their passwords intact, from your old machine to your new one.
Export Your Existing Connections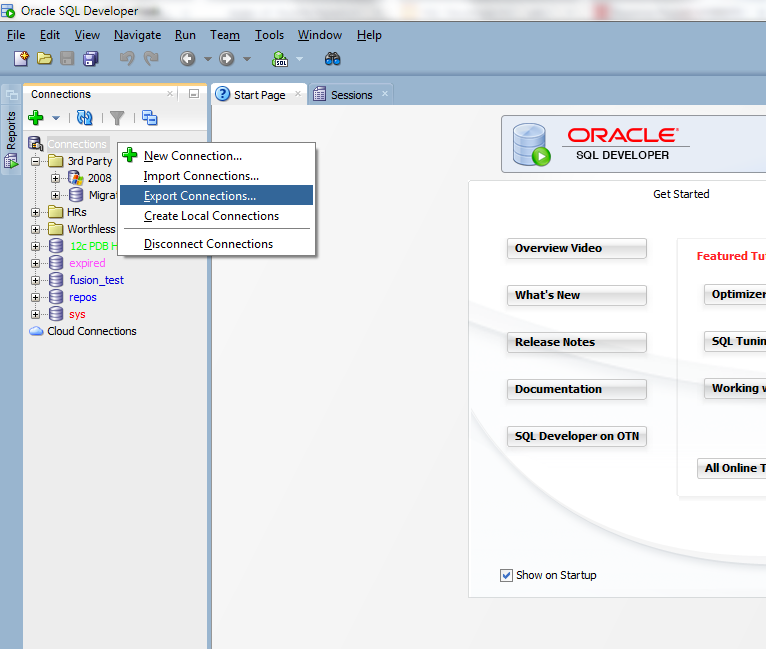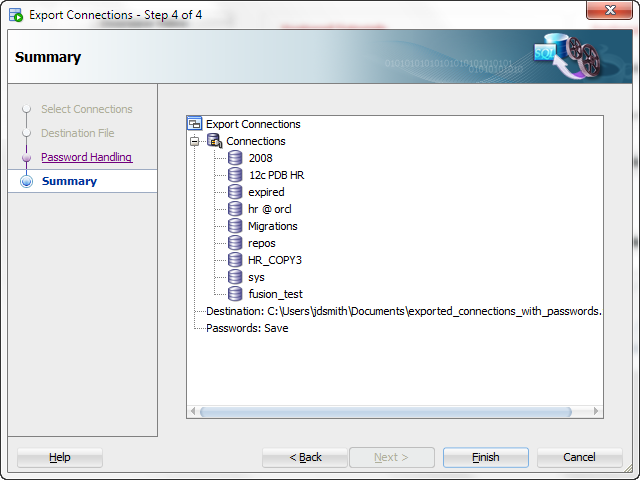 Import Them Back
Get that XML file you just generated to your new machine. I just emailed it to myself, probably not the most secure thing in the world, but I'm just playing around here.
Note that I'm telling it to RENAME connections coming in if there's a conflict – I don't want to lose anything I already have. I'm not that creative with my connection names, so I'm taking the safe route here.
Happy Jeff! And happy DBAs that don't have to reset my 300+ passwords.
A Few More Connection Things You Should Know
Connections can be distinguished in the UI with a color scheme
Connections are now listed in the 'pickers' by active connections first, then alpha sort