You are using Oracle SQL Developer, and you want to create or open a design in the Data Modeler. How do you GET to the Modeler?
Oracle SQL Developer Data Modeler is a standalone solution that is also shipped in SQL Developer as an extension. The user interface of the Modeler is folded into SQL Developer.
If you are going to be doing just a quick-and-dirty operation on your design, working with SQL Developer will be just fine. However, if you plan on spending more than 15 minutes in your model, then I recommend you download and install the Modeler separately.
The features are equal between the two – that's because it's the same code, assuming we're looking at the same versions. This also means your designs can be opened and saved between both tools.
If you want to open or activate the Modeler inside of SQL Developer, then the easiest way to do so is:
Go to the View menu
Expand the Data Modeler menu
Select the 'Browser'
Now if you want to do a Reverse Engineer from a Data Dictionary, you need to access the Data Modeler's 'File' menu, which is under the SQL Developer File menu.
Clear as mud?
Maybe a movie would help?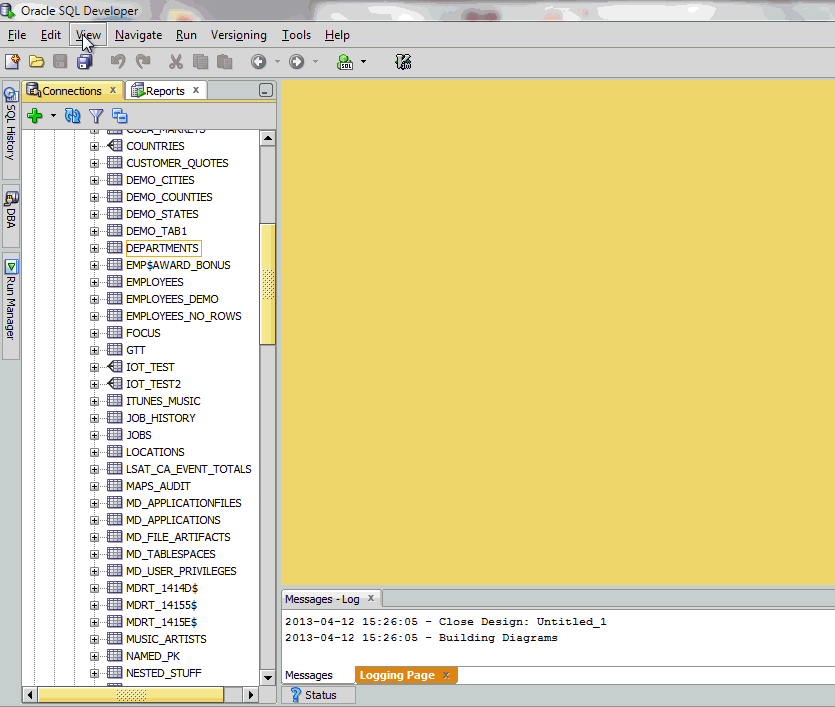 And some pictures too?
The File Menu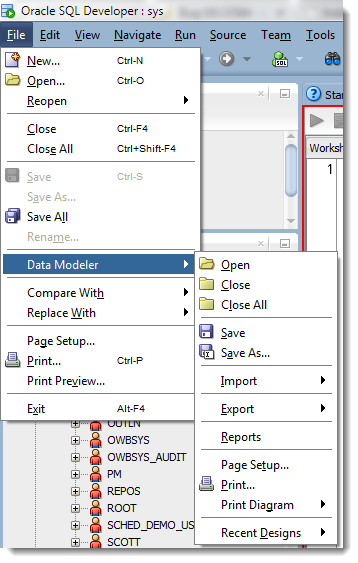 The View Menu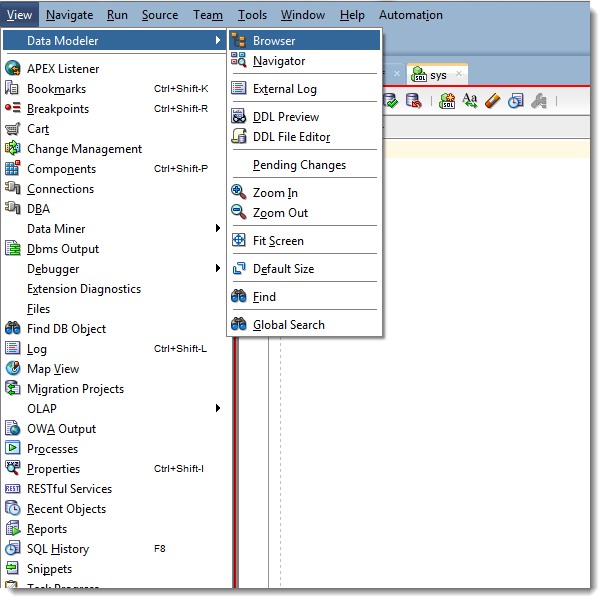 The Tools Menu
The Help
The Data Modeler Help document is attached as a separate book in the SQL Developer Help guide.
One last thing – both tools are free. People keep asking me this. Yes, no money is required to use the tools. Support is covered via your existing database licenses.